AREA OF

EXPERTISE
Founded in 1995 by François Fort, the Lyon-based company OPAL is now European leader of frames for children and teenagers, French leader for second pair free offers by opticians and a major player in the adult frames market. The company is increasing its brands to grow with its initial clients.
Since 2017, Opal has also invested in sports frames by acquiring a majority interest in the Demetz Company.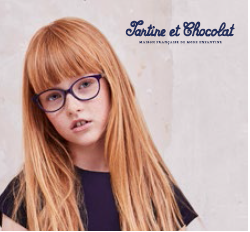 OPAL LICENSING
LICENSED COLLECTIONS FOR CHILDREN AND TEENAGERS
From the very beginning, Opal has positioned
itself in the children's segment. Thanks to its
creativity and judicious choice of licences,
Opal quickly established itself as a major
player in the glasses market for children and
teenagers.
Our Licences department, OPAL LICENSING,
is based on two themes: fashion and
entertainment.
Fashion : Elevenparis, Elevenparis Boys & Girls,
LuluCastagnette, New York Yankees, Tartine et
Chocolat.
Entertainment : Avengers, Cars, Disney
Princess, Reine des Neiges, Hello Kitty,
Spider-Man, Star WarsTM.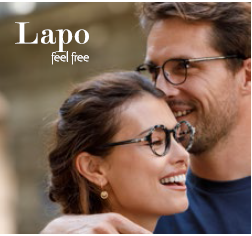 OPAL STUDIO
EXCLUSIVE COLLECTIONS
Thanks to its expertise in design and sourcing,
Opal is able to design glasses collections with
high added value at the best prices.
In this way, the OPAL STUDIO department has
two brands:
LAPO: glasses frames for adults and
teenagers.
HENKO: polarised sunglasses.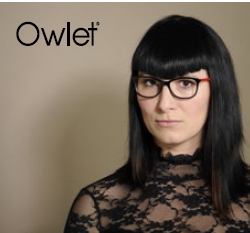 OPAL DIRECT
LOW-PRICED EXCLUSIVE COLLECTIONS

Building on the success of its Owlet collection
launched in 1999, Opal extended its offering
by creating the OPAL DIRECT department,
comprising of several low-priced collections
which meet the specific needs of opticians.
OWLET: low-cost glasses and sunglasses frames,
leader of 2-for-1 glasses in France.
PROXIMO: ready-made glasses for near vision.
OBLUE: screen glasses without correct.
OCLIP: the 4-in-1 concept. One frame, 3 clip-ons,
4 options!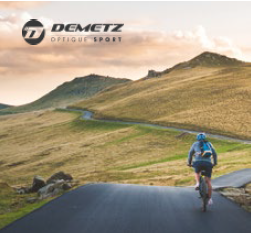 DEMETZ
CORRECTIVE SPORTS EYEWEAR

For over 65 years, Demetz has specialised in
eyewear for sports men and women, creating
products that protect their eyes and improve
their vision and performance.
A role that we are proud to continue with a
collection of over 150 models of masks and
glasses which are light, versatile and strong.
It covers all sports (swimming, cycling, running,
diving, skiing, ball sports etc.) and is available
in 6 categories in order to provide technical and
economic solutions suited to each section of
the public: children, teenagers, people who play
sports regularly and amateur and professional
sports people.