COLLECTION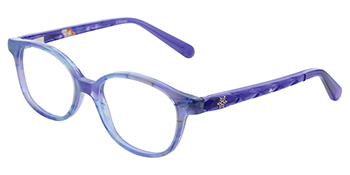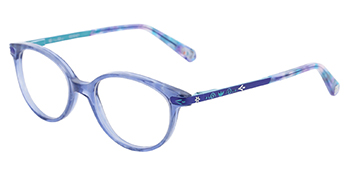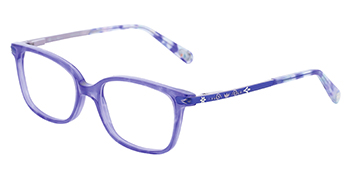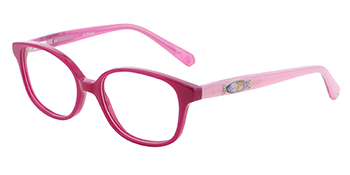 The Disney Princess glasses collection carries us off into a refined and romantic fairy-tale world. Glittering materials, baroque motifs and soft colours bring real elegance to this very feminine collection.
The collection for anyone who likes to play the "little princess"!
In 2017, the Princess collection has grown with the arrival of new models featuring Anna and Elsa, the main characters from the hit film Frozen.
UNIVERSE
Disney's princesses feature in wonderful stories, based on tales that have fed the collective
memory for generations. Since the fi lm Snow White and the Seven Dwarves which started it all in 1937, this folkmemory has been given a new lease of life with the success of the Princess fi lms.
Only the Disney Princesses can claim to have entertained audiences for 90 years, delighting generations of children with 11 fi lms and 11 different princesses, each with her own personality and characteristics with which girls can identify.
These surprising, touching and impressive characters continue to inspire and enchant one generation after another.
THE DISNEY PRINCESS PHENOMENON
– N°1 licence in the toys market for Disney Princesses and Frozen combined in the 1st half
of 2016.
– Princesses Disney: 2nd group of favorite characters of the girls from 4 to 8 years old.
– For all the Disney Princesses: 75 million cinema tickets and 10 million videos sold in France.