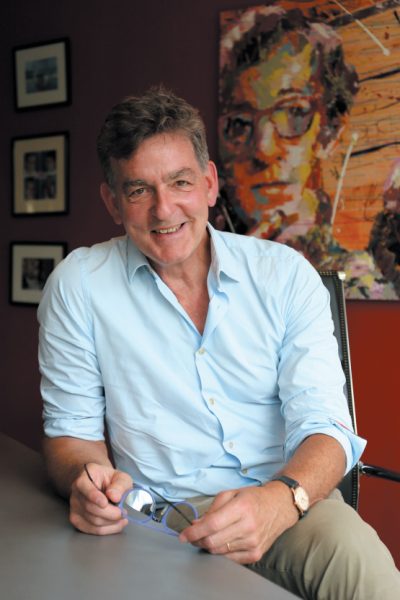 "Opal was created in 1995 in a small windowless office on the banks of the Saone in Lyon with a trestle table, translucent-coloured Mac, a telephone/fax machine and a few white shelves full of glasses. Who could have imagined that more than 25 years later, this little organisation would establish itself as European leader of frames for children and teenagers and French leader of low-cost glasses?  The first year, in 1995, Opal made 1.8 million francs in turnover, i.e. just over 2 days of activity for today's company.
We owe our success to the work of a solid, dedicated team which has been built up over the years: men and women some of whom still work at Opal today.  
For its 20th anniversary, Opal turned towards the international market with its first subsidiary abroad.  Today, it has subsidiaries in Canada, Germany and Spain.  Opal also joined forces with Demetz in order to specialize even more in niche markets: after children and low-cost glasses, glasses for every sport with Demetz.
Today, Opal is growing with its clients and expanding its offering for adults with the launch of the women's glasses collection, Berenice. In March 2020, Opal launched, in France and abroad, the first collection of Rolling Stones glasses and sunglasses and has been organised according to 4 categories: glasses for children, low-cost glasses, glasses for adults and corrective sports eyewear with Demetz.
Convinced that the future will focus on "services" based around products, for several years, Opal has been developing and expanding services to make opticians' daily lives easier:
My Opal Academy, a training service for opticians to help them to sell children's or sports glasses
My Opal Facing for directly managing facings in EDI (electronic data interchange) by connecting to its clients' management software
My Opal Lab, to allow opticians to receive their low-cost frames mounted with lenses and in this way offer them an increasingly comprehensive service.
Opal is also gradually introducing a more environmentally-responsible approach for the company through French manufacturing, reducing its carbon footprint and using bio-based materials … Opal has been developing bio-acetate models for several years in several of its collections and was recognized by the profession through the SILMO d'OR award for the Tartine et Chocolat baby concept which allowed it to end 2019 on a high note, turned towards the future.
Finally, we could not tell you about history and describe our projects without ending this text with the most important thing: our heart-felt thanks to you, Opal's faithful clients for more than 25 years, our partners and suppliers with whom we have worked since the beginning.  It is this special relationship with you all that allows us to grow and continue to enjoy our work, day after day, year after year.
Thank you."
François Fort
Chief Executive Officer