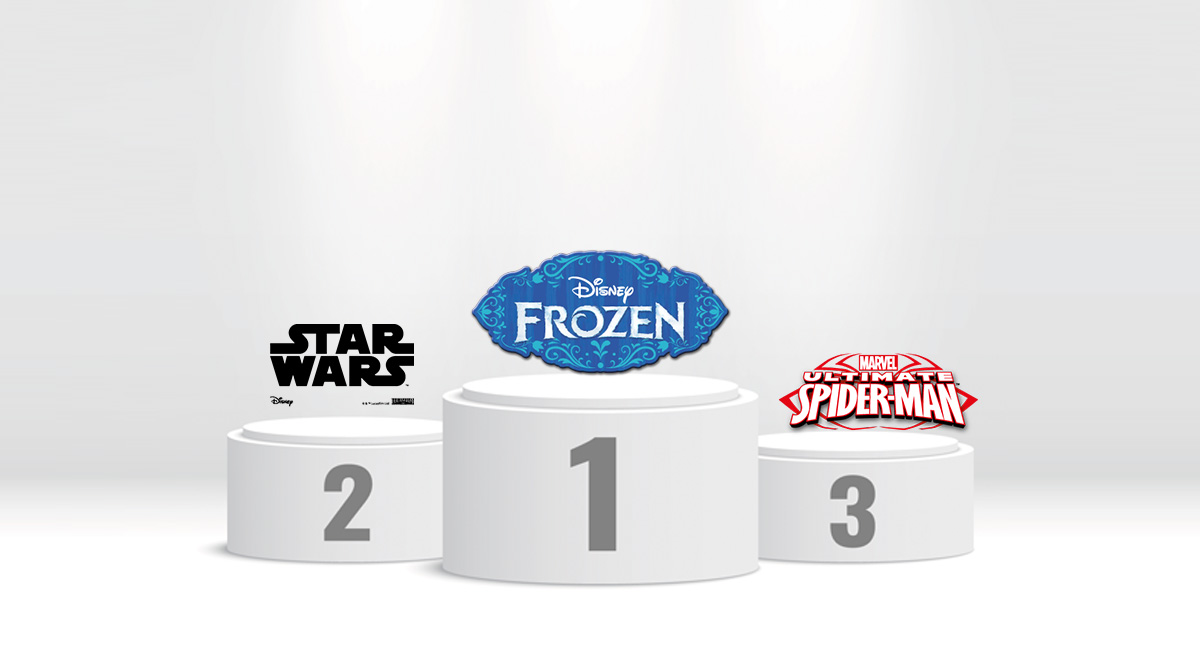 OPAL HAS CHILDREN'S FAVOURITE BRANDS!
The Kids License Monitor for the 4th quarter of 2016 has confirmed the quality of the licences in Opal's portfolio. This study, conducted every 3 months by Kazachok, Licensing Press and Total Licensing, with a panel of 400 children aged from 4 to 12 years, aims to measure the potential of children's licences.
The top 3 were all Opal licences!
TO THE QUESTION:
"Of which characters, stars or teams would you like to have things like clothes, accessories, etc.?" »
Potentiel des licences enfants en %
FROZEN 22,3%
STAR WARS 16,9%
SPIDER-MAN 16,6%
POKEMON 13,1%
PAW PATROL 12,4%
BARBIE 11,2%
CARS 10,5%
MICKEY MOUSE 9,7%
CHICA VAMPIRO 8,3%
LEGO 8,1%