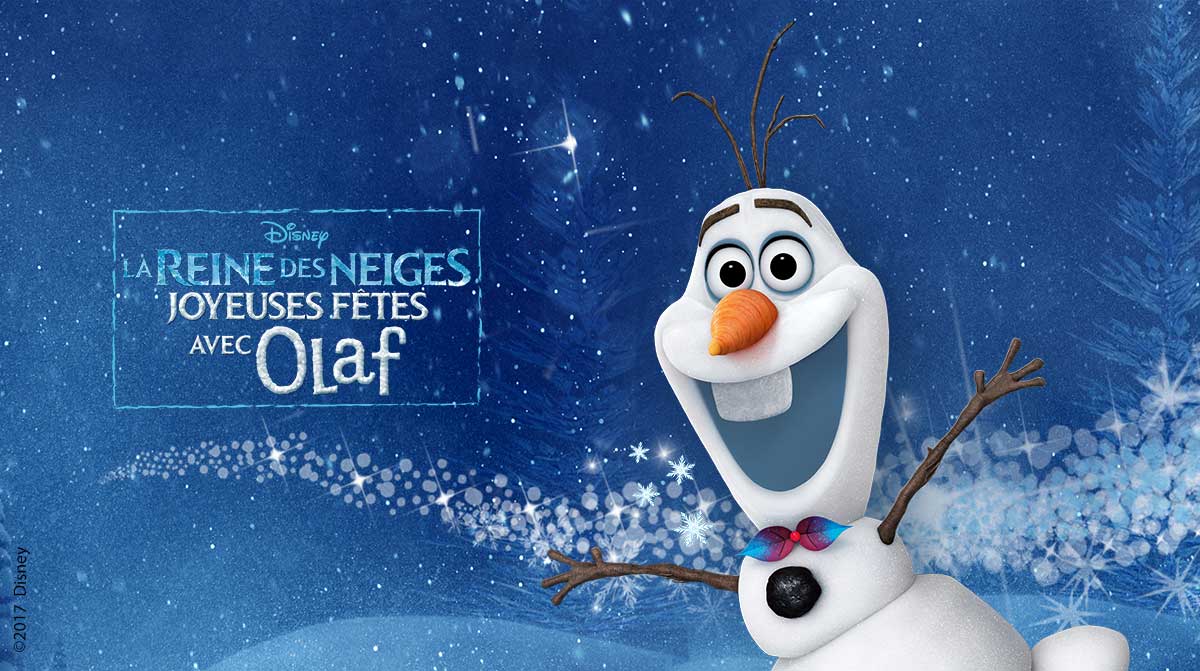 OLAF: "OLAF'S FROZEN ADVENTURE"
Twenty-one minutes of heart-warming delight and mayhem to enjoy this December – in English or French! Fans of the classic hit Frozen have a treat in store with Olaf's Frozen Adventure, the latest featurette from Disney Animation Studios.
An exclusive French première of the Christmas-themed special: from the 1st to 10th December, the Disney Cinema channel is rearranging its programme schedule to make way for this animated gem that will melt everyone's hearts!
The famous snowman teams up with Sven the reindeer in a mission that unfolds in a series of misunderstandings and situations that sparkle with frosty fun.
Although the original English version of the film is already on cinema release, the French version JOYEUSES FÊTES AVEC OLAF, shown for the first time on December 1st at 20:20 (French time), is available exclusively to the channel's subscribers until December 10th. A fabulous start to the festive season on the Disney channels!
A firm favourite with little girls since it was first released in 2013, FROZEN is a huge phenomenon that just keeps delivering! The biggest worldwide success in the history of cinema animation, the film features characters that everyone adores: ANNA, ELSA, SVEN and OLAF. They are all back in "OLAF'S FROZEN ADVENTURE", eagerly awaited by all fans of FROZEN and animation in general.
Storyline…
It is the first holiday season since the gates of Arendelle reopened. ANNA and ELSA invite everyone in the kingdom to a lavish celebration.
When the guests leave the castle unexpectedly early to enjoy their holiday customs with their families, the sisters realise sadly that they have no family traditions of their own. So, Olaf sets out to comb the kingdom to bring home the best traditions and save this first Christmas for his friends.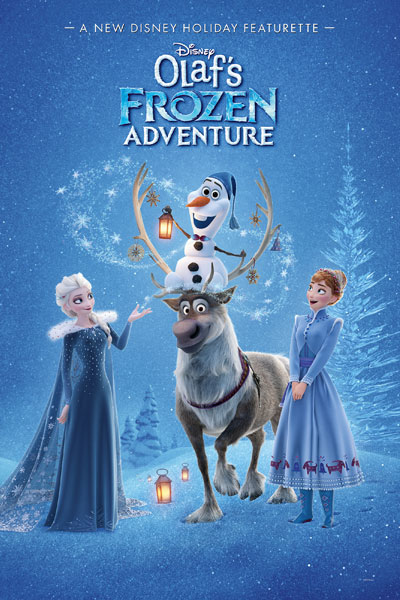 Exclusive premiere of French version from 1st to 10th December on Disney Cinema