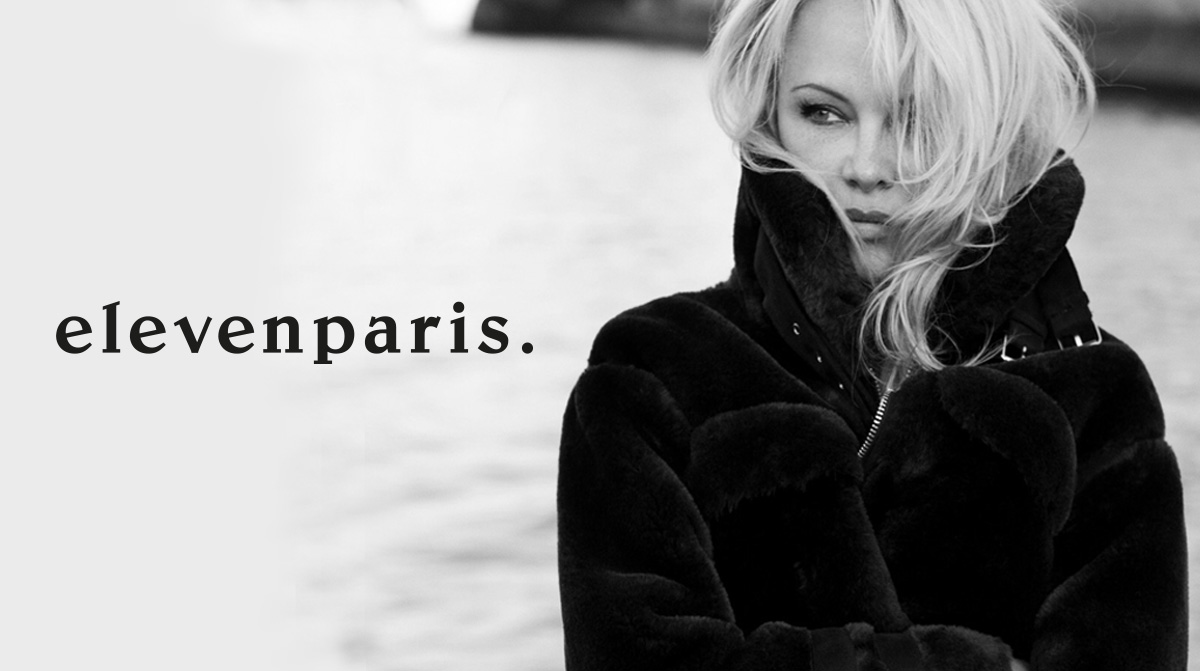 Eleven Paris is the Parisian ready-to-wear brand that has become a benchmark for its subversive and casual urban style. Part of the international fashion scene since 2003, the brand is known for its fun t-shirts, imaginative and cutting-edge collections, as well as the famous individuals with whom it has always rubbed shoulders.
The FW17-18 season marks a palpable turning point, with a more accomplished collection that looks more mature and unique than ever. With structured materials, sharp colourways and original cuts, the brand identity is no longer just in the message; now it is evident in the way the clothes are made and through left-field creative connections.
The faces of FW17-18, Pamela Anderson and Gabriel Kane (son of Isabelle Adjani), posed for top photographer Mathieu César against the backdrop of historic Paris locations that are the stuff of legend.
Eleven Paris is also making waves through its collaborations, like with Sergio Tacchini, the Italian brand which has epitomised active elegance since the 1970s. As soon it was founded, the sportswear brand immediately shook up the status quo with its innovative styles, using colour at a time when tennis players only wore plain white. It became the choice of champions, including John McEnroe, Pete Sampras and Martina Hingis.
Now, Eleven Paris has picked up the baton and is running with it, aiming to fill the gap in the market between sport and fashion style with the innovation that more people are looking for.
This 30-piece collection cleverly combines Sergio Tacchini's 1970s DNA with the Parisian attitude we have come to expect from Eleven Paris. This kit has cult status already!
The Women's, Men's, Children's and Accessories lines will continue alongside, to the delight of the most demanding fashionistas across the world. These will be sold via the online shop, an extensive network of multi-brand outlets and a number of key boutiques.
Today, the Eleven Paris DNA can be summed up as cool, Parisian, unpredictable and heavily influenced by the 90s!