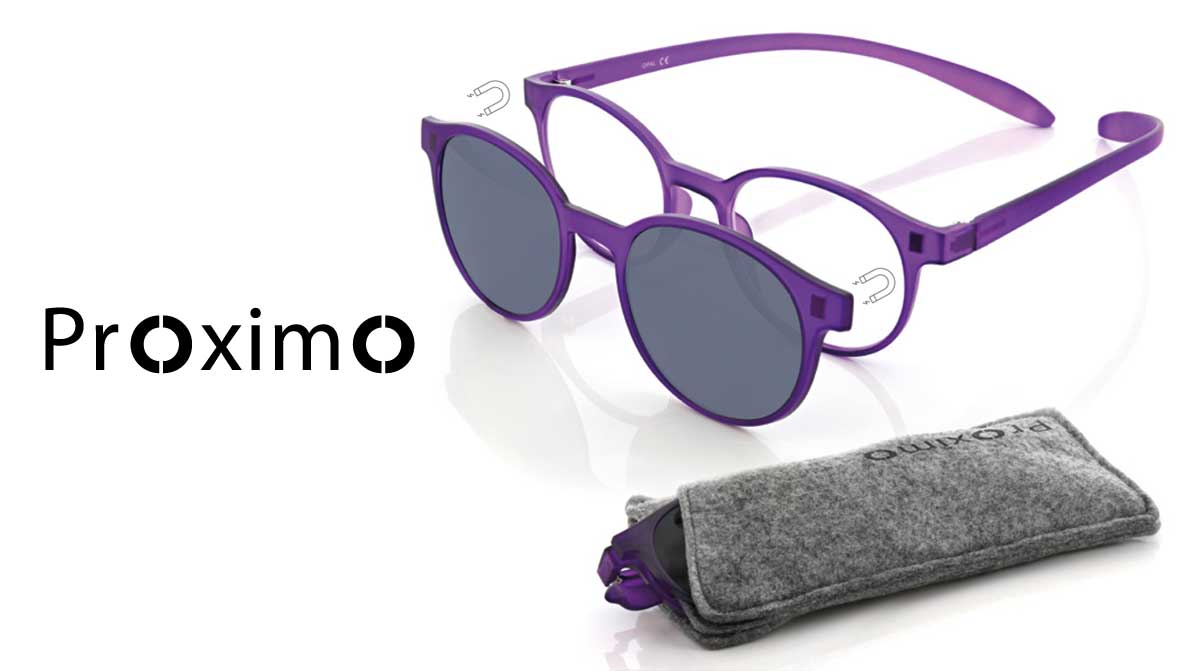 HOLD ONTO SUMMER WITH PROXIMO COLOUR SUN!
Opal has expanded its Proximo Colour range with a new line: Proximo Colour Sun.
Now you can enjoy ready-made reading glasses on the beach or terrace without the problem of glare from the sun, thanks to this magnetic "clip-on" that's so easy to use.