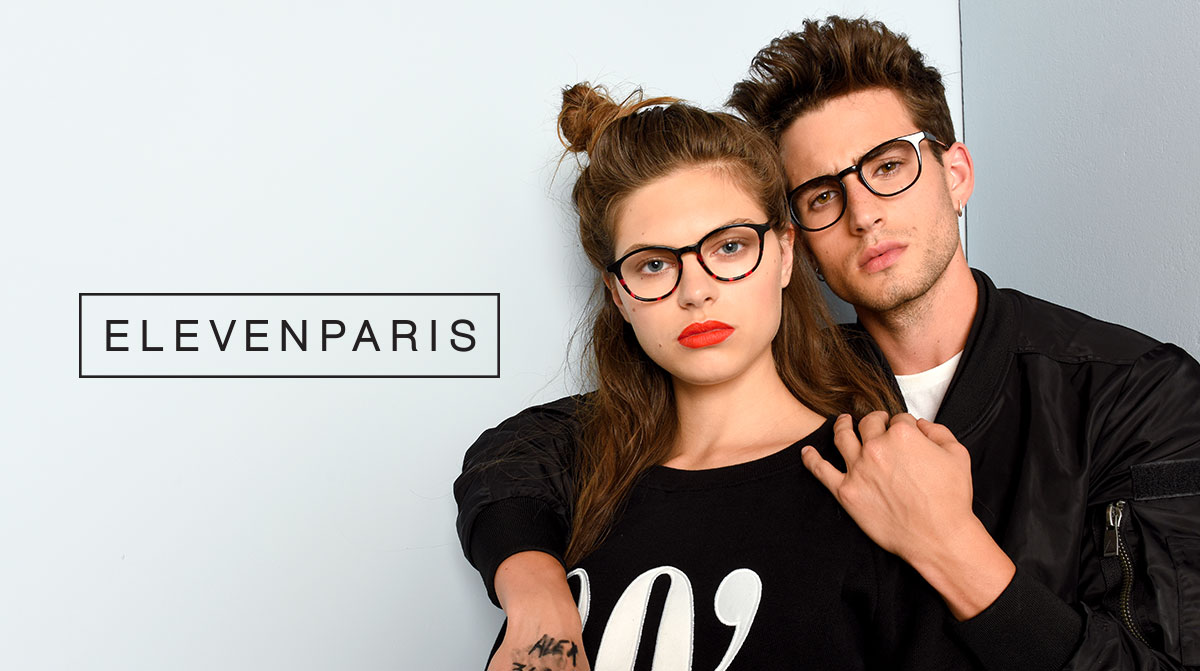 After going into receivership in March this year, the urban fashion name ElevenParis is finally up and running again. One of its long-term stakeholders, the Vog Group (also a major backer of Ba&sh), has come to the rescue.
Four stores are already preparing to reopen their doors: Rue Vieille du Temple and Rue Etienne Marcel in Paris, as well as in Lyon and Marseille. Others are scheduled to reopen early in 2018. The brand's e-commerce website will start trading again from the end of June.
The relaunch strategy has been entrusted to the duo of Dan Cohen, one of the cofounders who will oversee the image and style, and Ilan Amar, another in-house old hand. Well, that is if 26 can be counted as "old". The startupper will need to apply all his strategic vision to connect more successfully with the brand's young target.
To give you an idea of this fresh impetus, we have brought you a sneak preview of the visuals for the new ELEVENPARIS Eyewear campaign!